Regular price
Sale price
$25.00 USD
Unit price
per
Sale
Sold out
This hard enamel pin is perfect for decorating your bag or displaying in your room.
More specifically, you can even accessorize your apron ;).
Pin Dimensions:
Moon Watcher: 2" x 2"
Strawberry: .75" x .5"
Set Includes:
- 1 (one) Moon Watcher
- 1 (one) Strawberry
Share
View full details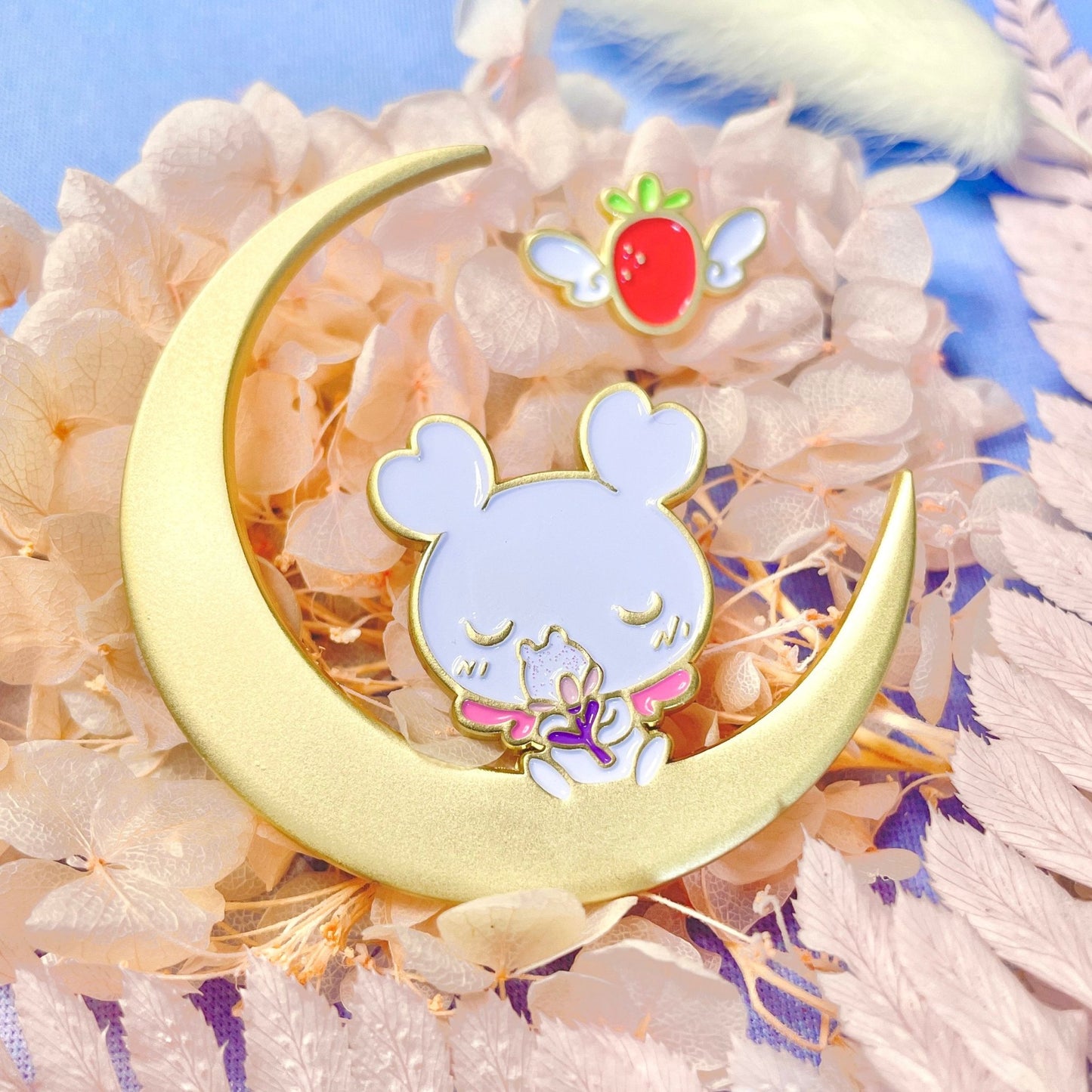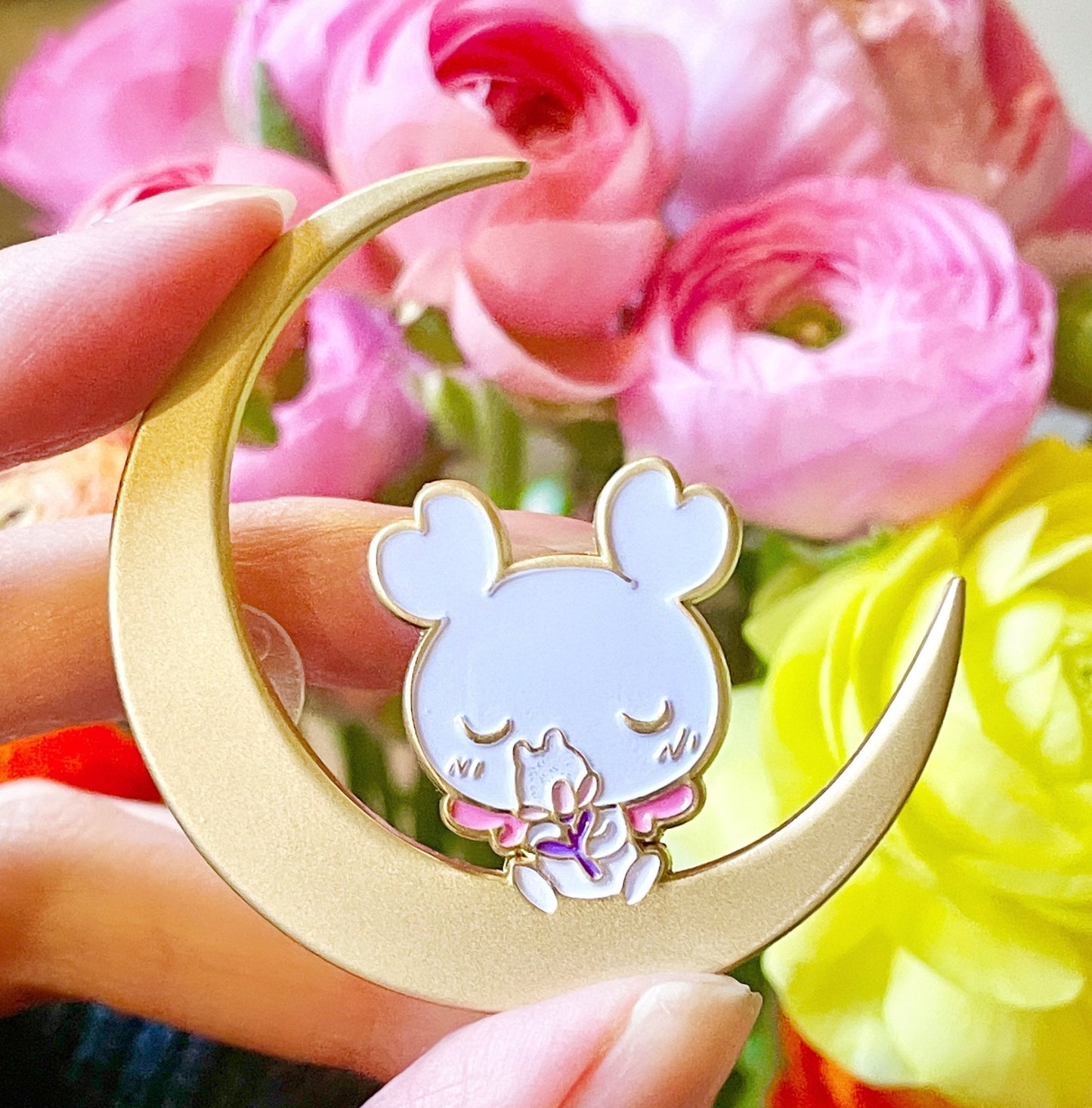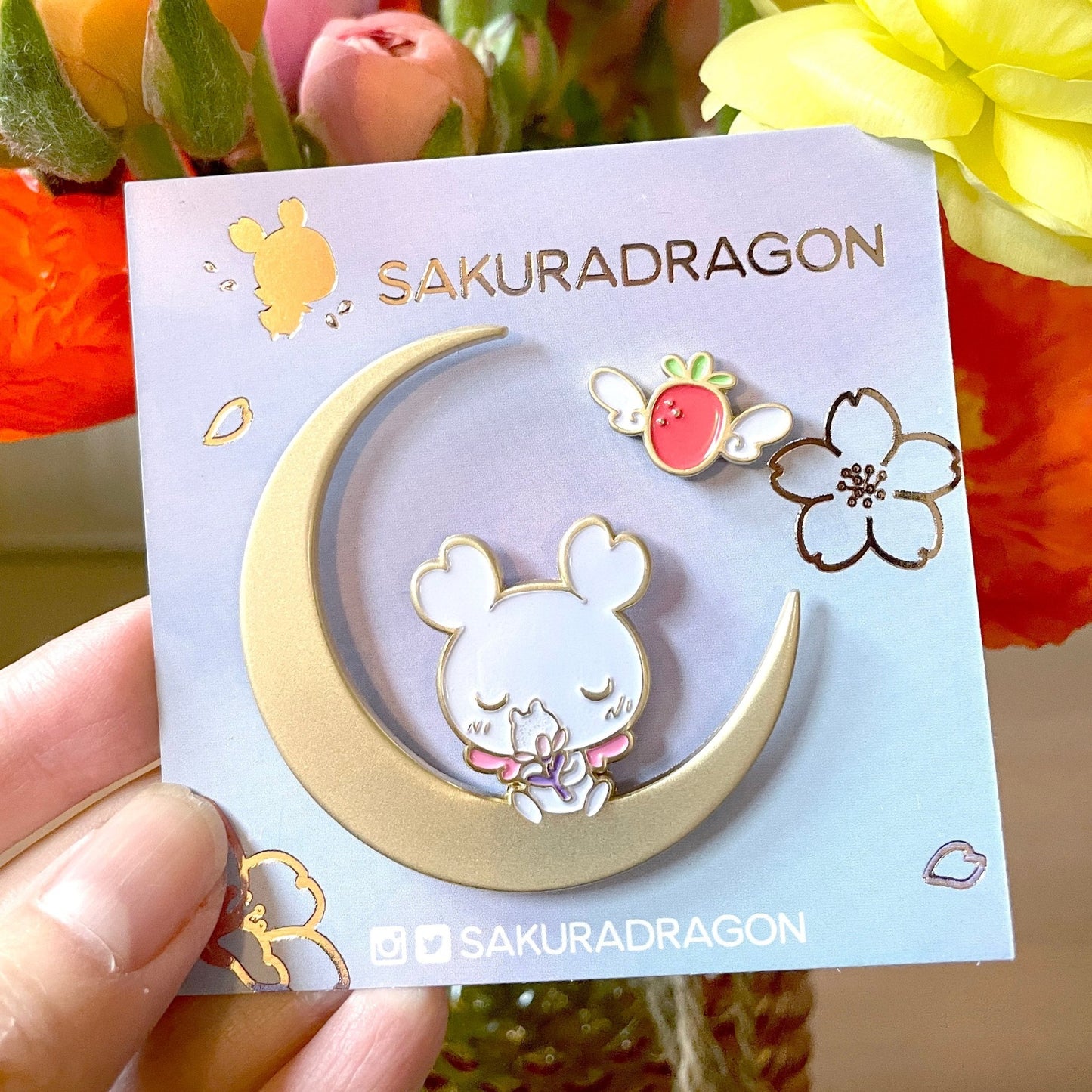 Beautiful Design
I love how the pins look together
Soothing little pin.
This pin is so lovely, everything about its aesthetic feels soothing. The colours are soft and the material gentle. I have it pinned to my everyday bag!
Cute and serene in an adorable pin set
This is probably one of my favorite pin sets that Cindy has released. Sakuradragon is so adorable and peaceful sitting on the moon with her puff. The tiny strawberry pin is a perfect accent and makes a nod to Tiny RPG Street's flying strawberry pet. I like how the gold is brushed/matte rather than shiny; it helps set the serene tone of the pin set. I don't wear my pins outside, but I'm happy to display this one on a hanging banner.
Very sweet pins
These pins are so sweet and heartwarming. The moonwatcher pin makes me feel so relaxed, and the strawberry pin just brings me so much happiness. I really like how the golden moon is more of a matte gold and not shiny (which could really hurt if the sun reflects off of it the right way)